Slide Happy! Everything you need to know about lubricant. For example, that some lubricants are great for -erotic- massage and why some lubricants and massage oils are good for the vagina and others are not.


---
There are roughly three types of lubricant : silicone, water-based and oil-based. Hundreds of variants can be found on these three species. Whether or not body safe and ecologically responsible. They come in flavors and scents. We only sell safe silicone and water based items.
The different lubricants are explained per type in the tabs below. Welcome to the world of lubricants!


Vegetable water base and massage oil
SILICONE BASE

A silicone -based lubricant contains a type of silicone that is harmless to the body. The molecules are too large to penetrate the mucous membrane and skin. The gel is therefore not absorbed into the body. The vagina and uterus can also easily remove silicone lubricant. With anal use (recommended lubricant) you just poop it out. A big advantage of a silicone-based lubricant is that it glides for a very long time, because it forms a layer on the skin. In addition, it remains slippery under water, because it does not contain any water itself. Ideal for sex in the hot tub or swimming pool. Silicone glide is safe to use with latex (condoms). And it's great for erotic body massage!


DISADVANTAGE OF SILICONE LUBRICANT
A disadvantage of silicone lubricant is that it does not simply go together with silicone sex toys, unless stated otherwise. It can also stain your sheets (check before use). Silicone lubricant is often a bit more expensive, but also very economical in use.


TRIPLE GLIDE: 3 IN 1
A silicone product that does go well with your silicone sex toys is our own brand TRIPLEGLIDE 1+1= 3. This product combines massage & lubricant and can therefore be used together with silicone sex products. The TRIPLEGLIDE has a slightly more beneficial structure, which means that the product can feel oily, even though it does not contain any oil. Silicone glide does not stick, is nice and soft and does not block the pores. Condom safe.


WATER BASED LUBRICANT
Water- based lubricants are available with or without flavor. For a taste, the lubricant is often made sweeter by adding glycerin. Glycerin can affect the vaginal flora, so pay attention to that!


DISADVANTAGE OF WATER BASE
Water is a body's own substance, which has the disadvantage that it is also easily absorbed by the skin, and therefore quickly loses the sliding effect. That doesn't have to be a problem if you supplement as needed in the meantime.


SAFE & TASTY LONG SMOOTH
At Mail & Female we sell a delicious selection of water - based lubricants with flavors from our favorite brand ' Sensuva ' . We pay attention to vagina safe products and we mainly have lubricants without the addition of parabens and glycerin. Such as ' Pink ' and the organic ' Sliquid ' . These lubricants also stay smooth for longer and do not dry up sticky.


LUBRICANTS WITH EXTRA FUN FACTOR
Means that do something extra can mainly be found on a water basis. Some have a warming or cooling effect, or they come in beautifully designed bottles. Delicious & honest are the ' Sensuva ' lubricants with flavors and special effects. For example, the lubricant with a cooling effect SENSUVA | Ice moisturizer | stimulating & cooling . You will also find a warming formula at the organic brand ' Sliquid '.


NO STAINS AND SAFE FOR EVERYTHING
Water-based lubricants do not stain and are safe to use with latex (condoms) and all types of (sex) toys.


SPECIAL LUBRICANT FOR PAINFUL PENETRATION
Do you suffer from leanness during penetration? This can have a – temporary – cause during the menopause or after an operation. But even if you haven't had penetrative sex for a long time, try ' Pjur Repair' . The Hyaluronic acid in 'Pjur Repair' ensures that moisture binds to your skin, so that your skin will develop as a natural cushion.


OIL BASED LUBRICANT
Oil-based lubricant (including baby oil or vegetable oil) is strongly discouraged. Oil is too greasy for the vagina and uterus, it closes the pores and forms a breeding ground for bacteria. Oil affects rubber material – latex – which also applies to condoms! Oil can be used for anal sex and massage. It also glides nicely for masturbation, although we prefer to recommend silicone lubricant for this.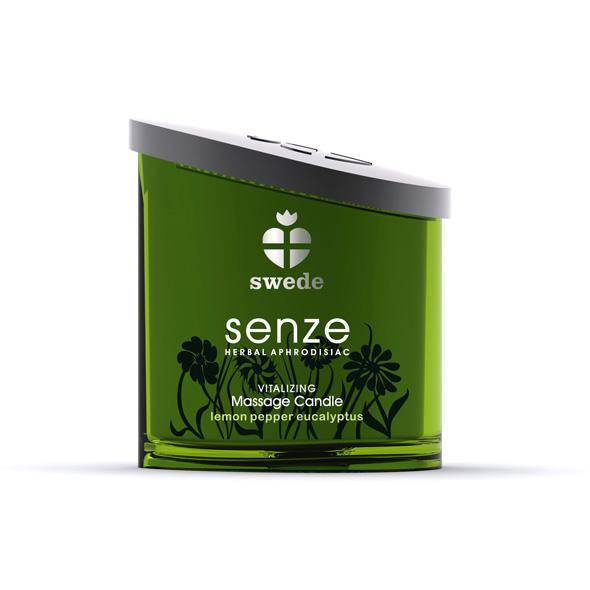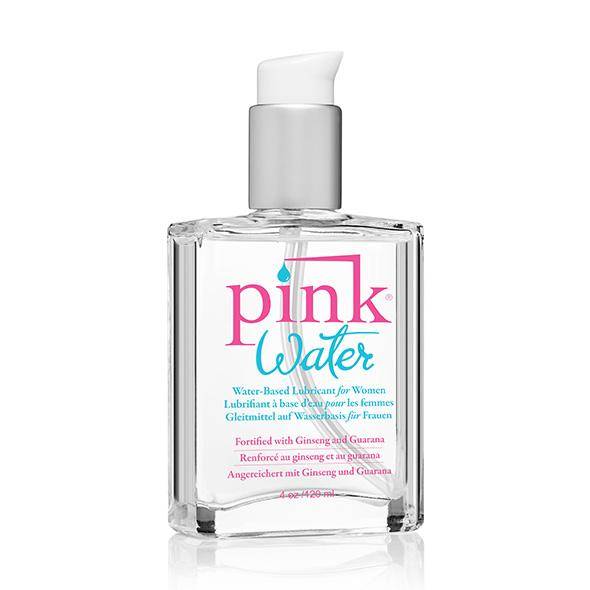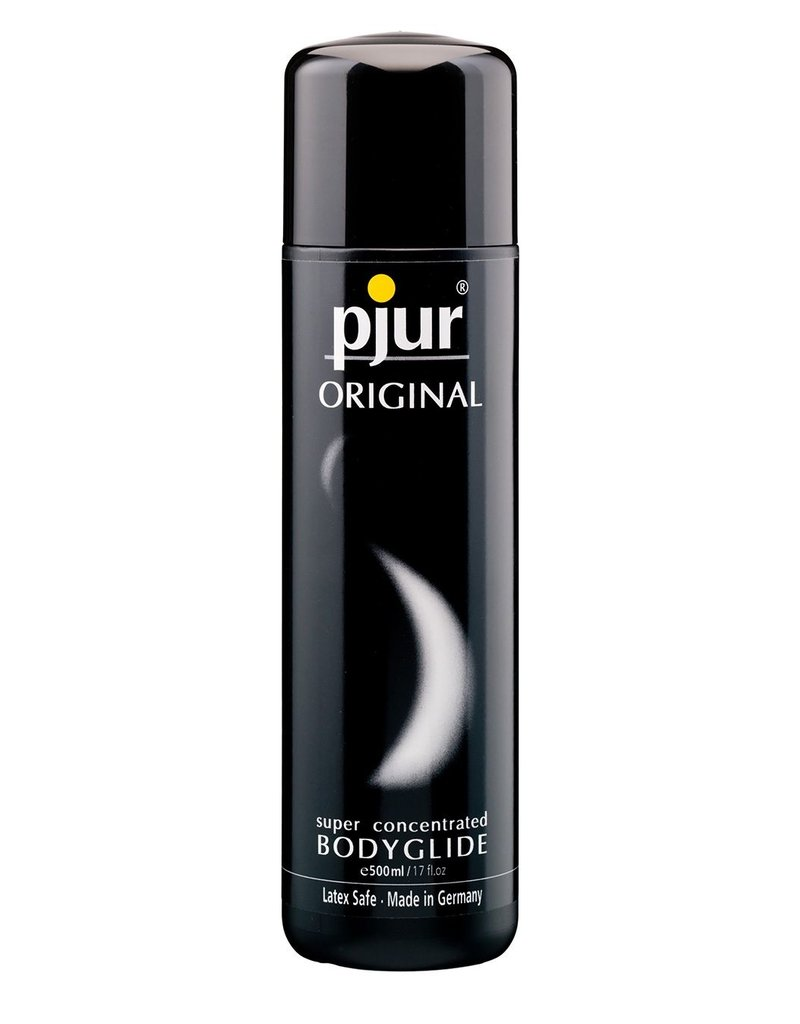 LUBRICANT ON (ORGANIC) PLANT BASED
The increasing interest in fair and safe products is also reflected by the manufacturers of lubricants. ' Pink Natural' is a nice lobulous remedy made with the natural ingredients of plants. The ' Sliquid ' brand is organic and is a beautiful formula with beneficial ingredients.
If you like to use a vegetable oil before sex, we advise you:
• coconut oil;
• Jojoba oil;
• Soya oil.
These are not actually oils, but a wax . A wax is therefore suitable for sex and can also be used safely in combination with condoms. That this wax is called oil is confusing.


MASSAGE OIL
Wonderful oils for massage include the massage oils from ' Intimate Earth' . A nice selection of delicious scents, of organic quality. These are oils based on sweet almond oil, enriched with natural essences . They are modest in scent and never overpowering. It is of course important that it is safe for your body, also in your body. A nice massage oil is also Serenity of ' Kamasutra ', sweet almond oil with marjoram and lavender.
EROTIC MASSAGE
An erotic massage is a special gift that you can give to your loved one or receive yourself. We have beautiful books with techniques for these types of massage. Erotic massage includes massaging the yoni (vulva & vagina) and the Lingam massage (penis & balls). Recommended is our e-book: erotic massage, which you can download for free via the link or on our Love Academy site.


WAX BASED MASSAGE CANDLES
Wonderfully scented massage candles that, once melted, become a warm massage oil: 'Swede Senze' . The basis of this massage candle is vegetable wax, namely jojoba and soy wax. Available in various delicious scents. This base is therefore safe for all sex, toys and condoms.
Directly to overview of products: lubricants
Directly to overview of products: massage oils

Straight to the results of the Mail & Female Lubricant study
LUBRICANT IS THE BOTTOM LINE IN ANAL TOYS
If you prefer a water -based lubricant, the extra thick water-based lubricants are best suited for anal sex. The most famous is the KY . There are also special formulas, such as the anal slide from ' Nexus '. With anal sex you have no 'natural' help from bodily fluids, so good lubrication is very important. The anus is also a delicate area that can be easily damaged. Although a thicker substance lubricant gives more benefit, we prefer a silicone -based lubricant over other lubricants. Silicone lubricant is not absorbed by the skin and therefore remains smooth for longer.


READ ALL ABOUT ANAL SEX AT OUR LOVE ACADEMY
LUBRICANTS WITH EXTRA FUN FACTOR