Mail & Female is not just a shop and mail order company! In 1988, we set the tone for new standards and image of sex (products) in Europe from a female point of view. The average sex shop at that time was a collection of dirty books and blow-up dolls. The - often - huge dildos and vibrators were called 'artificial penis' and 'aids'. It was an expression of how women and sex were viewed. A "decent woman does not like sex".


---
FEMALE ANGLE & RESPONSIBILITY
For us (Hanni Jagtman and Ellen van der Gang) starting Mail & Female was a necessity: things had to change and it could be better if women took responsibility for their own sexuality and committed themselves to the sex products that are of interest to them.
WOMEN REALLY HAVE SENSATION IN THEIR VAGINA
You can hardly get us angrier than with the claim that women have 'no feeling' in their vagina and that the 'G-spot doesn't exist'. The woman as a sexually deficient being, with a vagina that serves as a 'birth canal', and is therefore insensitive… Tsss


With Tarzan as an icon, Mail & Female would create its own world in which sex is associated with freedom, love and a positive feeling. A world where we will pull out the bottom stone to learn and know everything about our body and our sexual potential. And honest information about why what works and how.
It was Madonna's time and we assumed there must be many women who, like us, wanted to stand up for their own right to sexual pleasure.


MAIL & FEMALE MOTTO
Under our motto: "Enjoy and Let Enjoy" and "All Girls a Vibrator" we focused on women and the men who love us.
A female-friendly sex business
INNOVATIVE & REFRESHING!
Mail & Female was born in a few months and the first action was to create our first famous catalogue. Never before has such a beautifully designed magazine been presented in this context of sex! Although few sex toys (because of the poor quality of these products), we already had our own first product: the open crotch panties made of silk and cotton. Get rid of the nylon misery. We wanted things that we, above all, enjoyed ourselves!
The catalog caused a real hype. Our open way of dealing with the subject and the refreshing view was immediately picked up by the (international) media. The reactions were positive: "Finally! Why only now?"


THE REST IS HISTORY
In the meantime - we are now more than 30 years later - sex shops and vibrators have become more friendly and socially mainstream . See the tab on the right for the extensive history.


MAIL & FEMALE THE ORIGINAL
Mail & Female is and remains special. We feel connected to the people around the world who are committed to positive sexuality and the right to live it as they choose. Mail & Female is also about the beautiful and high-quality design. But it is mainly about honest information about sex and good products that go with it. For us personally it is a search for (female) sexuality and to give it a voice, place and positive role.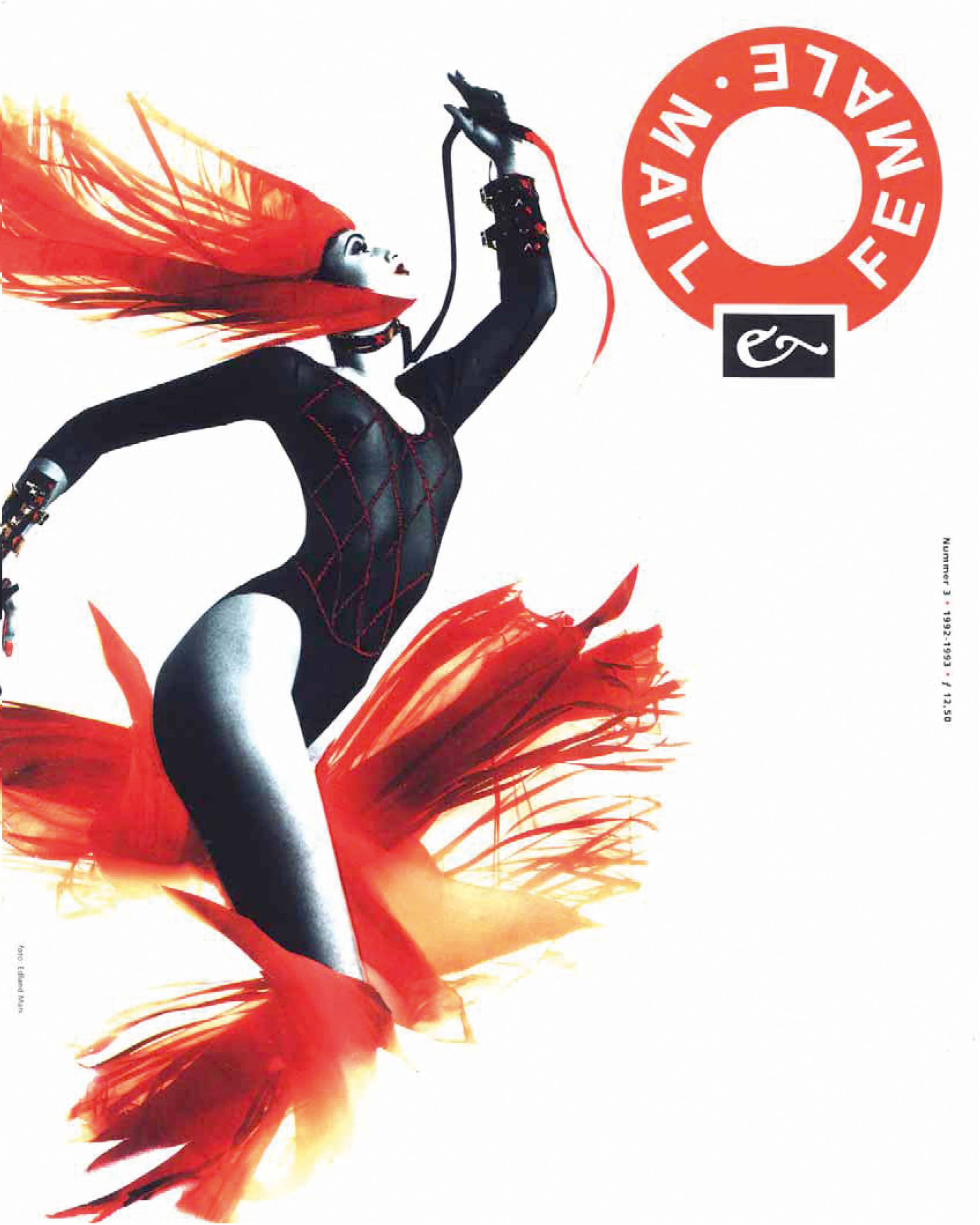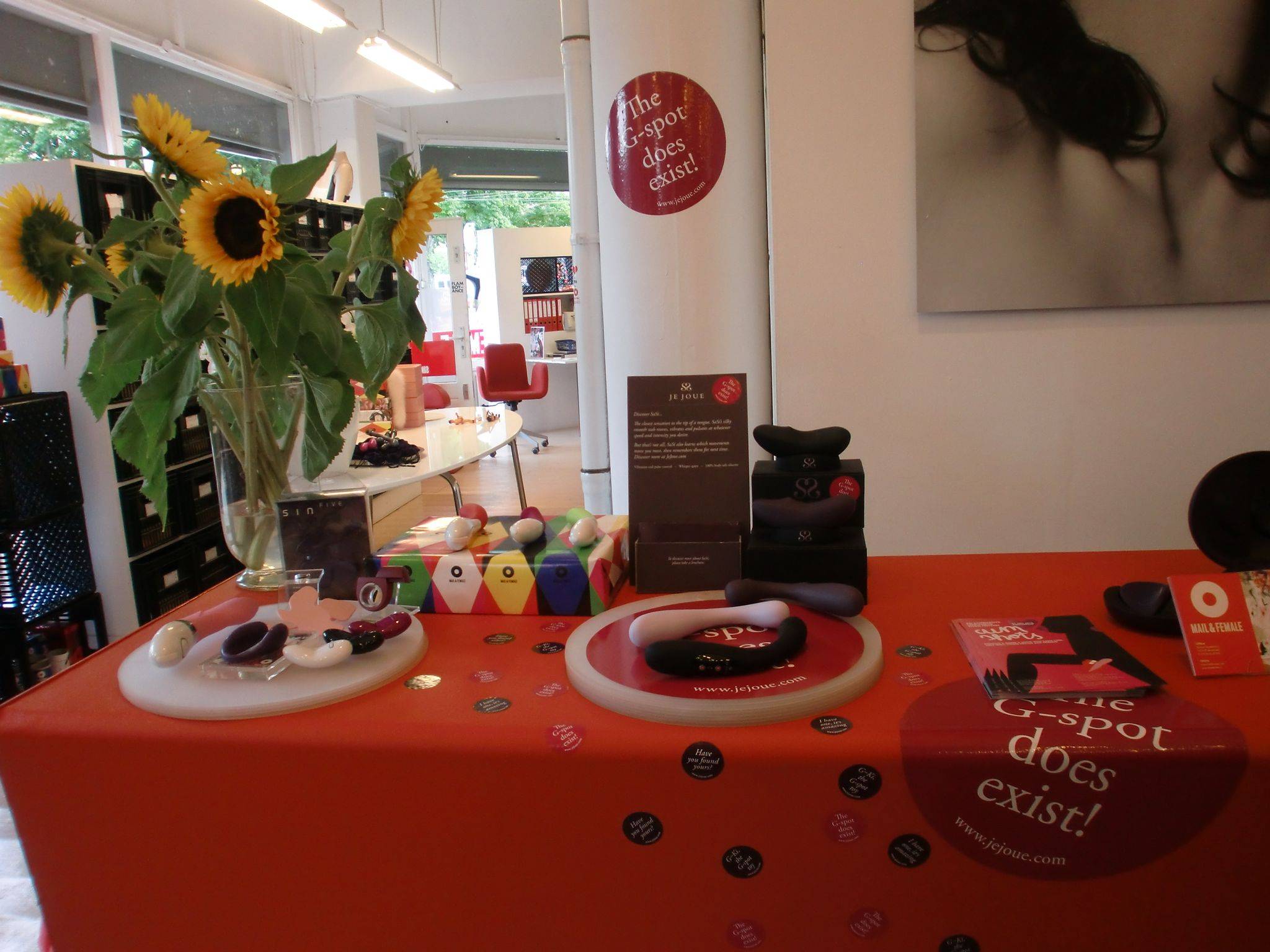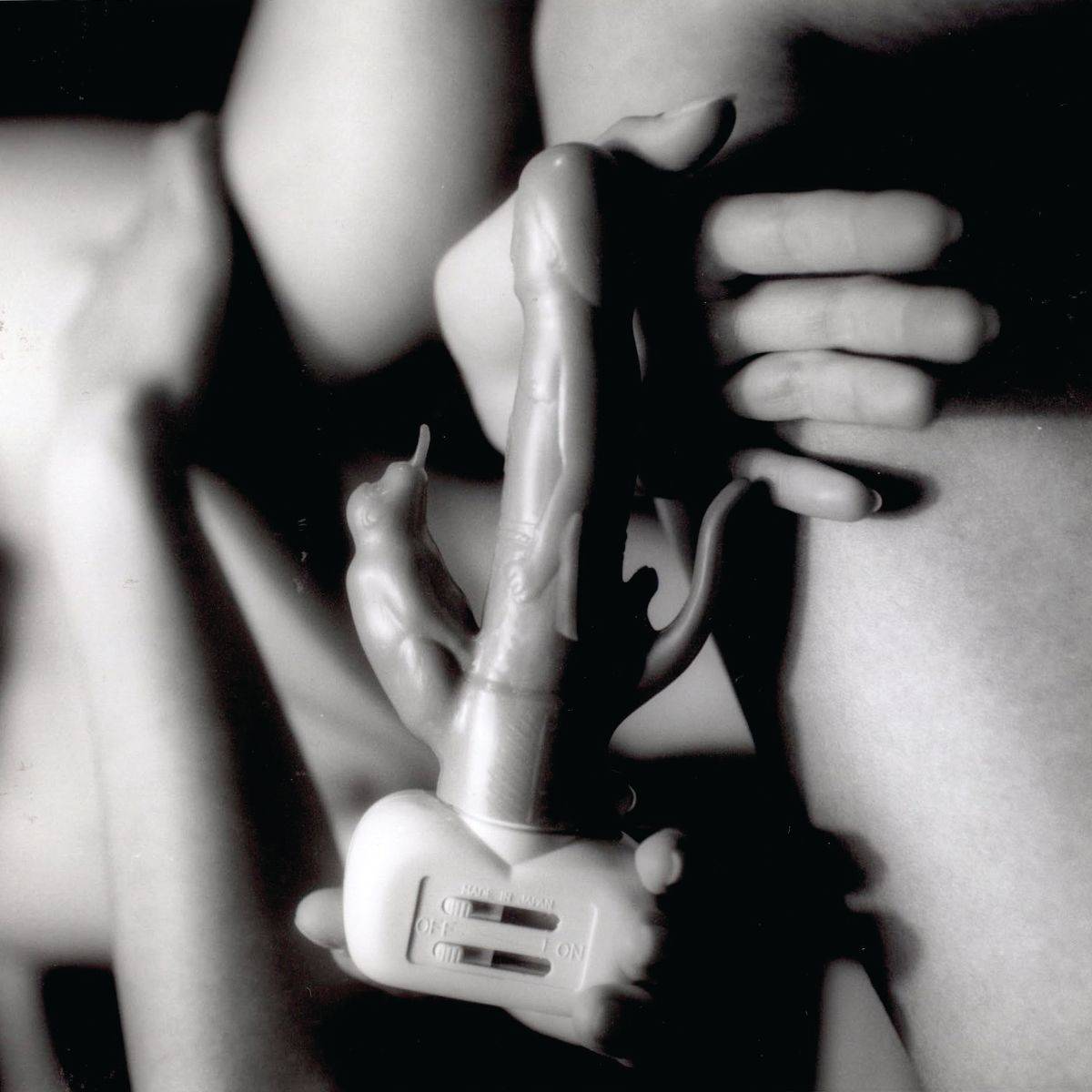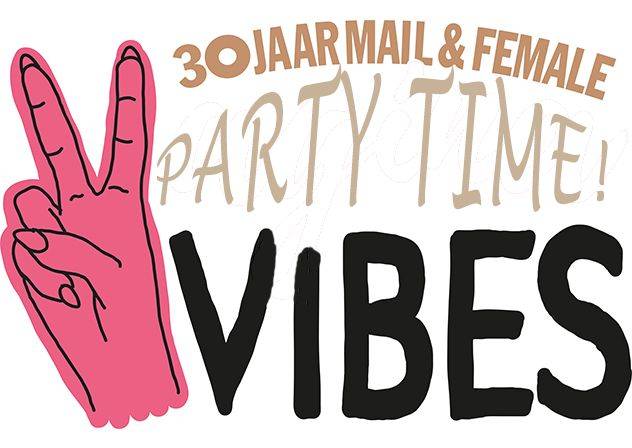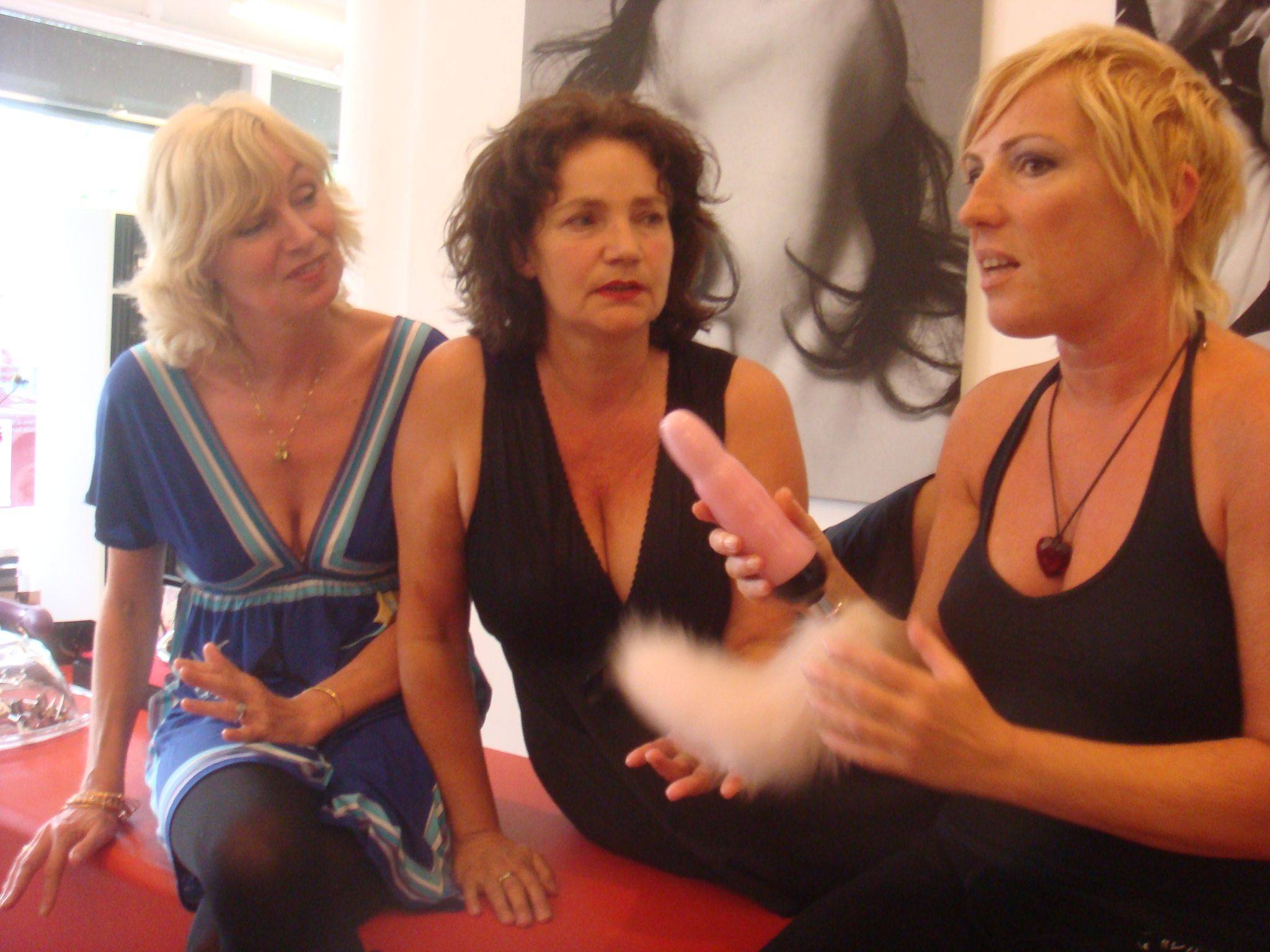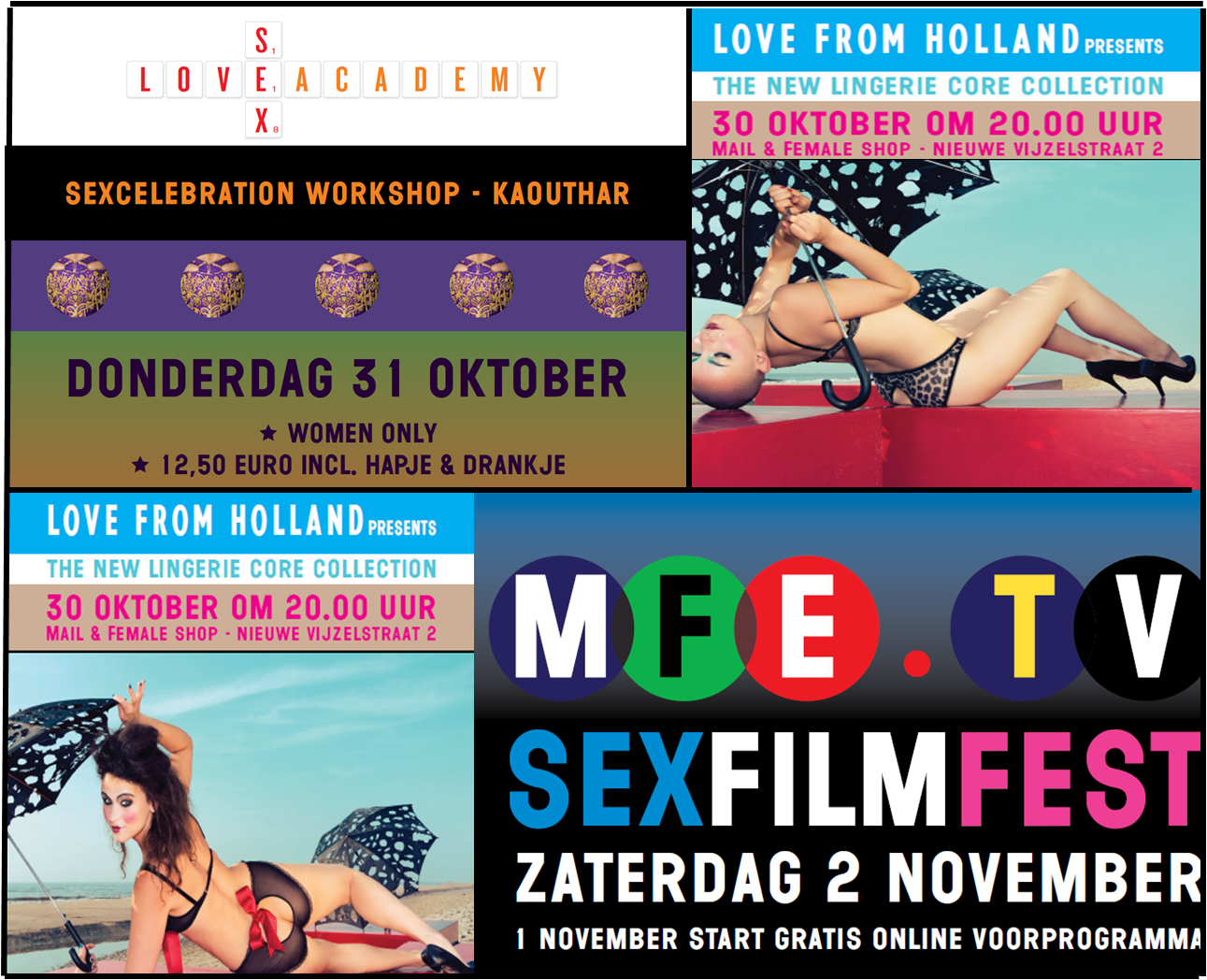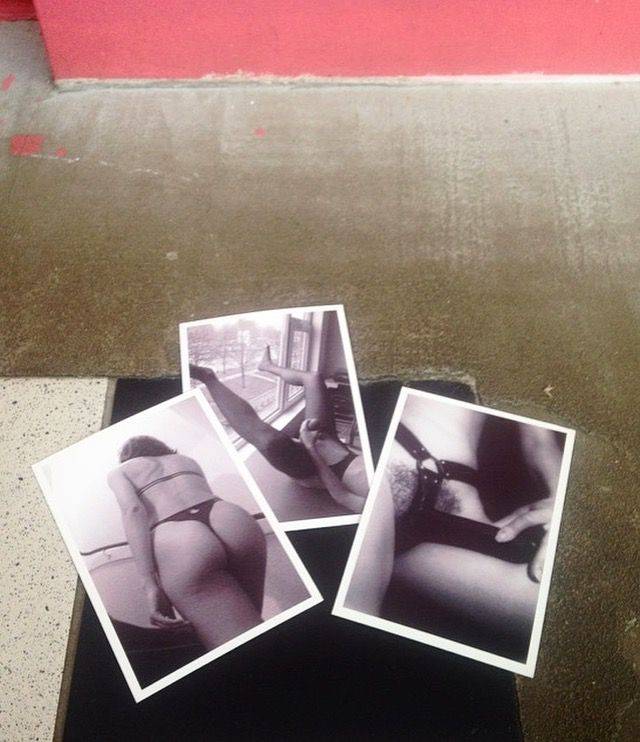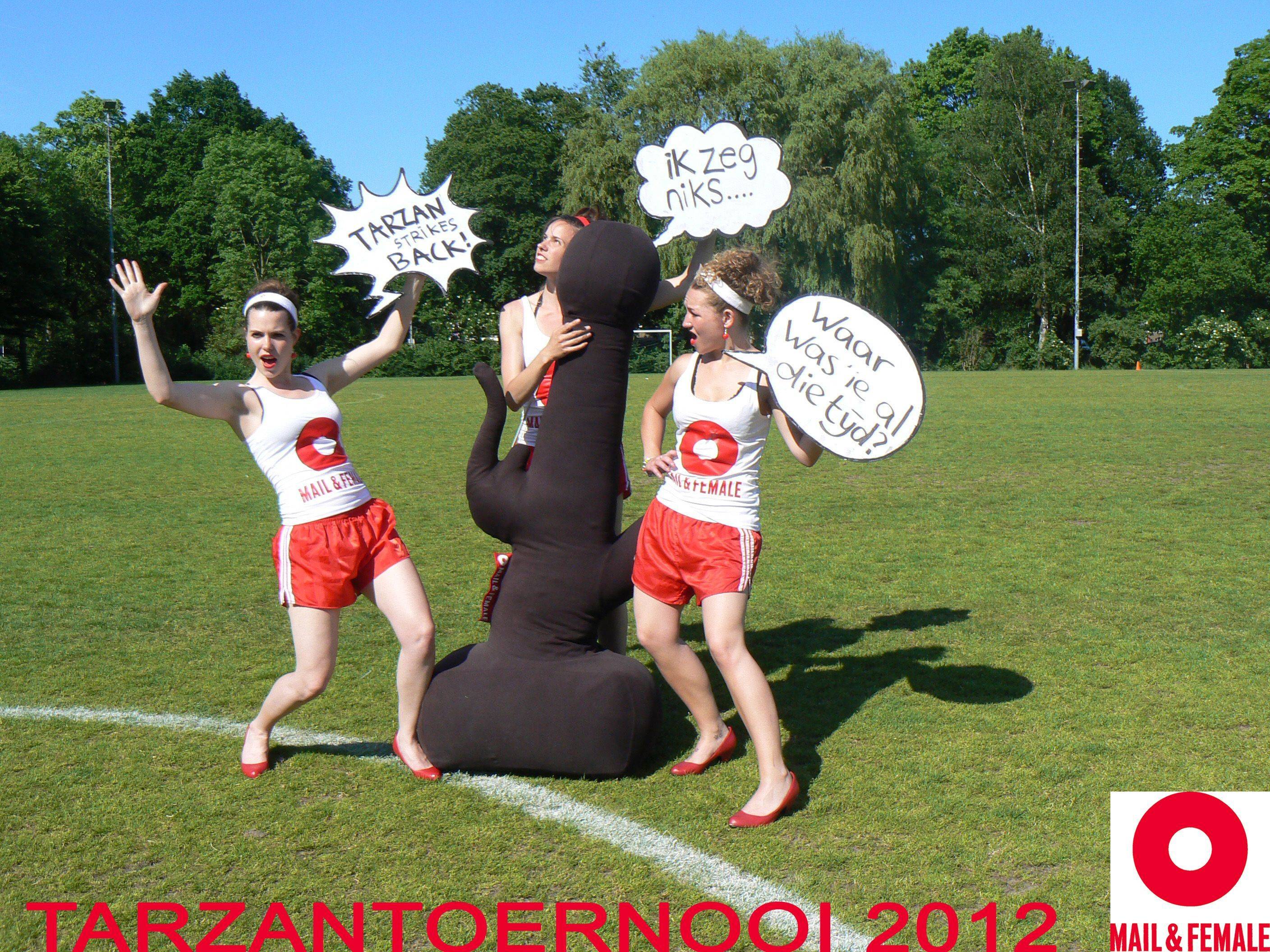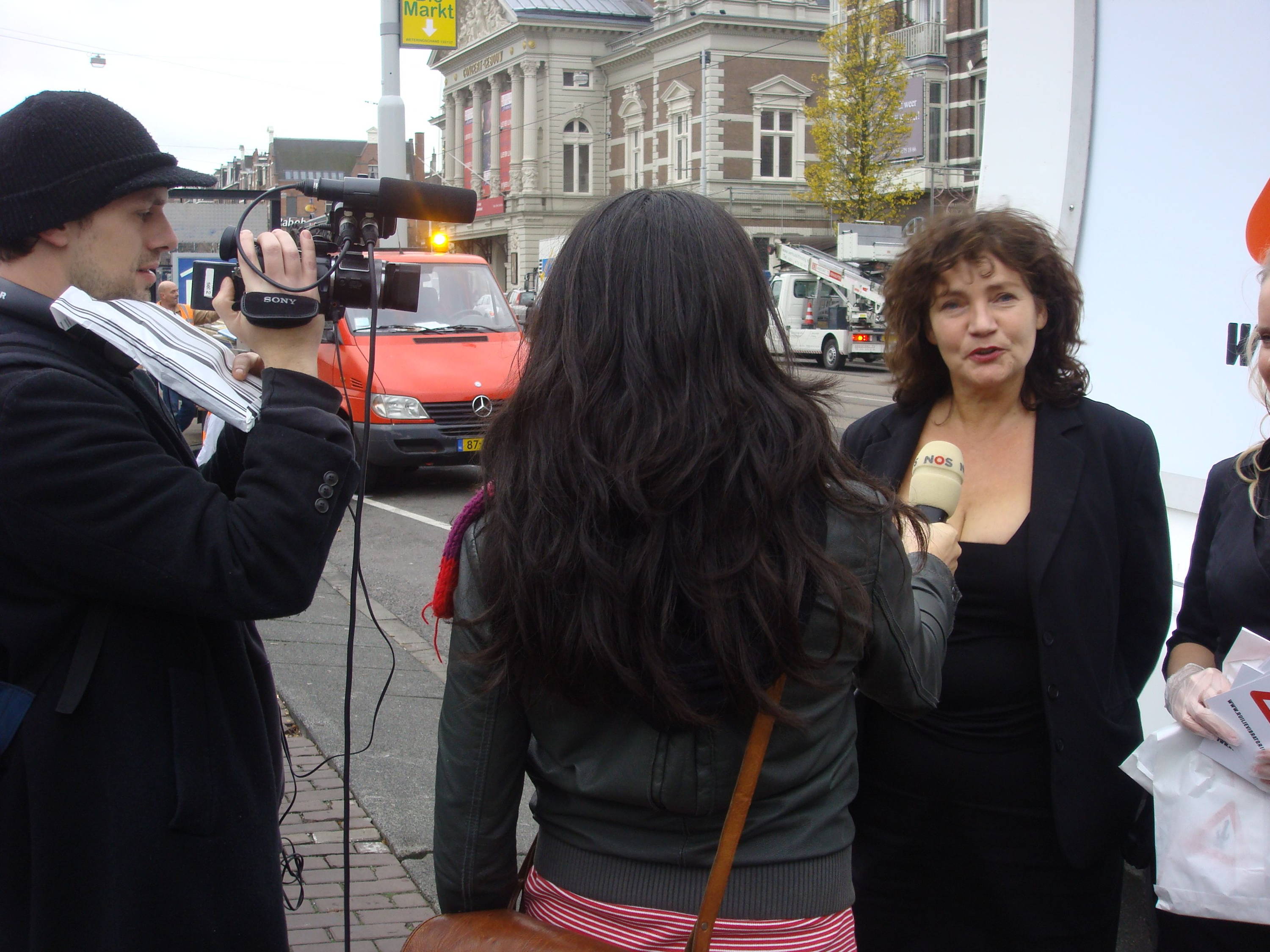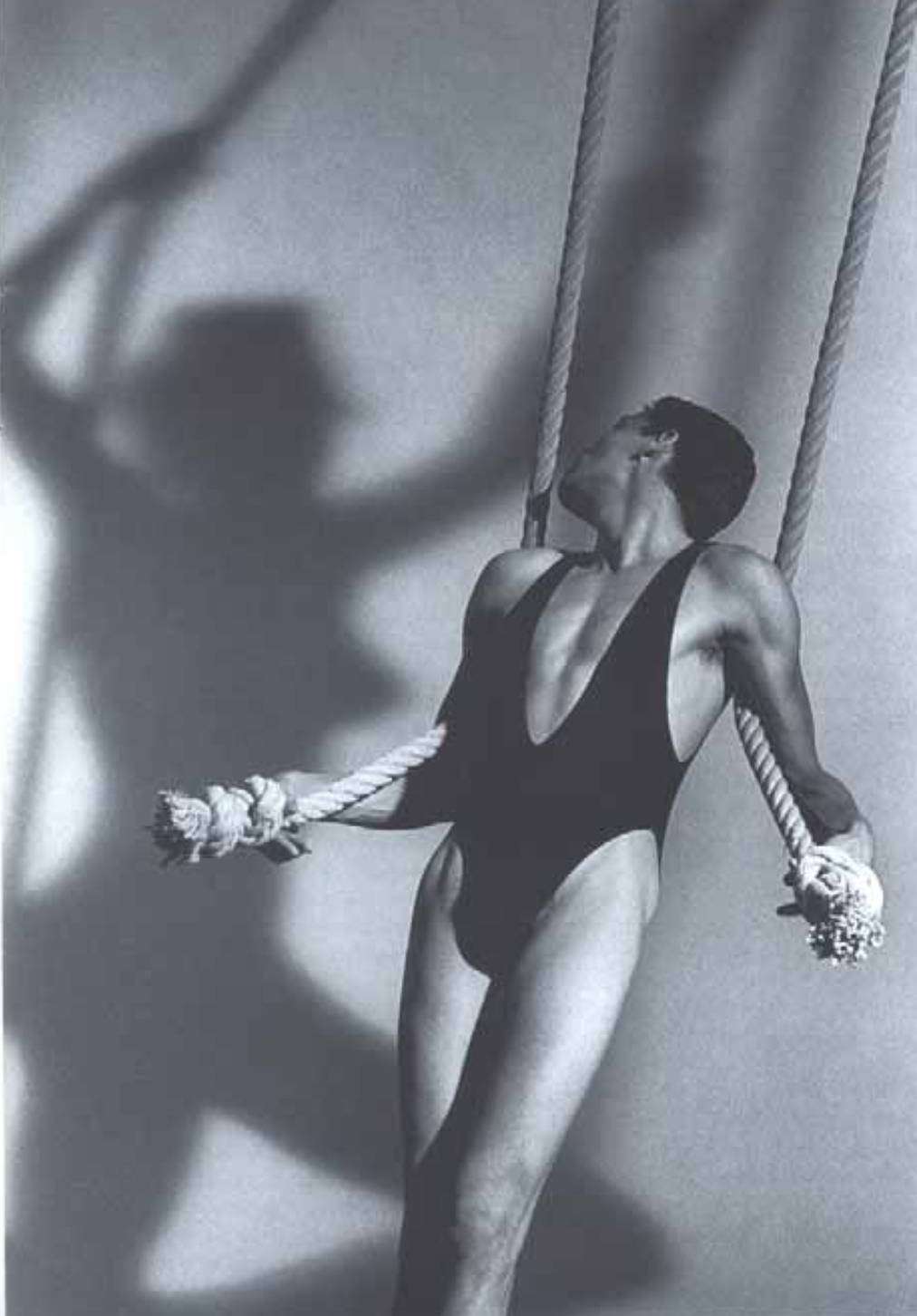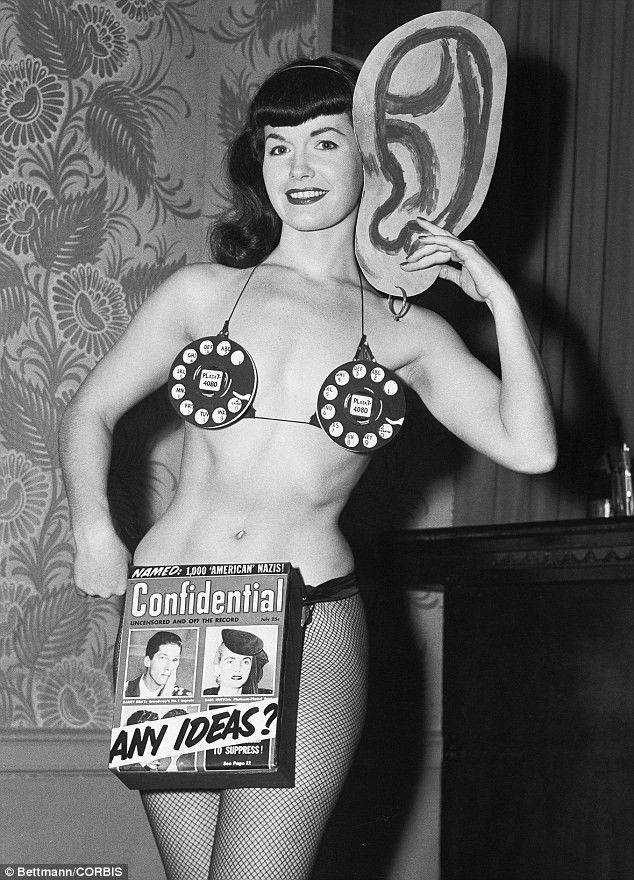 Mail & Female is not just a shop and mail order! In 1988 we were the first store concept in Europe with sex products for and by women. Everything we do is from the feminine point of view; both our way of doing business, the choice of our offer and the way we offer it.
Our idea for a female-friendly sex business developed quickly. In a few months the 1st Mail & Female Mailorder Catalog was created.
The catalog was -internationally- a resounding success. The original design, photography and styling of the models was recognized as very innovative in the sex business. Our open way of dealing with the subject and the refreshing view was picked up by the media, and after a TV appearance on the popular 'Sonja on Saturday' the gate was open. The whole world seemed to have been waiting for our initiative. The reactions were unanimously positive and the sigh "finally! Why only now…?" we often heard.
Although beautiful and innovative, it was not just about the beautiful image and the special design. For us, the initiative had begun to give our search for (own) female sexuality a voice, place and role. And to contribute to a better world, for which a free sexuality is a precondition.

1992 – 1999
1st Mail & Female store
The success of the mail order was followed in 1992 by the opening of the first Mail & Female store. We wanted to offer our customers an accessible and pleasant place with the same atmosphere and appearance as the catalogues. The store was a small basement on the Amstel. Although small in size, a number of important initiatives for the future have been started here.
Our first steps towards a vision of beautiful, meaningful products took flight through the collaboration with Marlies Dekkers. Her now famous 'bare buttocks' dress inspired us all. It was inevitable that she would work with Mail & Female to shape her ideas about lingerie and female eroticism in collections. The best example of this collaboration is the collection of Marlies Dekkers, which was photographed by Inez van Lamsweerde. In this catalog #4, quality, boldness and feminine sensuality came together, an absolute highlight.
It will be clear that entrepreneurship does not only have highlights. In 1994 Hanni & Ellen decided to go their separate ways. Ellen continued to run the store on the Amstel and Hanni continued on the same path with Mail & Female. A Mail & Female store was opened on the Prinsengracht and in 1994 a store was added in Antwerp. It was clear that Mail & Female had become a household name, almost an institution.
For Mail & Female, this was a moment to pause. The most important question was actually: what is our added value? We saw that the entrepreneurs who ran the Mail & Female stores became more and more like a lingerie store with "some sex products". Mail & Female therefore decided to let the shops follow their own course. They were continued by enthusiastic women under new names: Stout in Amsterdam and De Erotische Verbeelding in Antwerp. We ourselves wanted to look for an idiosyncratic interpretation, in which female sexuality had to be central.

2000 – 2010
An important development came with the internet. A unique opportunity for us to communicate with sisters worldwide and to share knowledge. The problems came for the traditional sex trade. They saw their 'jerk products' offered all over the internet. Often free. The industry had to adapt, and what was more obvious than the theme of a 'women-friendly' sex shop. to deploy…? Suddenly everyone became female-friendly and became female-friendly business .
The answer from Mail & Female came in 2000. We made our 1st Internet site with a webshop in the style we are familiar with. And as a bouncer the latest Mail & Female catalog #6 , where we had 'sex' again completely central with the beautiful photography by Bas Wilders. (Not yet digitally available.) We found that some positive changes had taken place in the world over the years, but that this came down more to adaptation, and that a high-quality visualization of female sexuality was still lacking. Mail & Female decided to passionately fight again a place where sex is synonymous with sincerity & quality. To tease the market and the competitors, we now advertised ourselves with 'THE ORIGINAL' and 'MALE FRIENDLY'. The special position of Mail & Female is underpinned by an intensification of our 'knowledge platform' Love Academy . The knowledge and information transfer gets more substance and we start discussions in a playful way through our famous promotions such as: 'Trade-in-your-Vibrator-in' and 'Trade-in-your-Porn'. Read more about this in the adjacent tab.
With the opening of our store in 2006 at a prominent location in Amsterdam - on the centrally located Weteringcircuit -, we are completely back in the streetscape and accessible to everyone.

1988 – 2013: MAIL & FEMALE 25 YEARS OF WOMEN'S VOICE ON SEX & TOYS!
With Mail & Female, the world will never be the same again. Our ambition is just as great, our existence is just as necessary! New steps to start a real Mail & Female video on demand had already been taken.

1988…2018 OCTOBER MAIL & FEMALE CELEBRATES ITS 30TH BIRTHDAY!
Still alive & kicking . In honor of our 30th anniversary, we are developing the Yoni Matrix . A board game with our insights, knowledge & skills of 30 years of female sexuality. Playing, learning and talking & sharing experiences with your sisters is the idea!